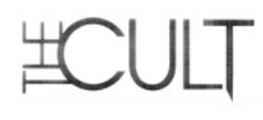 Sep 08, 2010 06:14 ET
The Cult + Aderra Project 'Capsule One'
L'America Tour Phase One The Cult + The Black Ryder
LOS ANGELES, CA--(Marketwire - September 8, 2010) - Following their recent successful European tour which included sharing the stage with Iggy Pop & The Stooges at Knebworth (UK) & Pink Pop (Holland), The Cult announce plans to release the first of their recent recordings on the newly formatted 'capsule' collection (the capsule format being the vision of Ian Astbury).
Partnering with Aderra Media Technologies, the capsule will consist of new music 'Every Man and Woman Is A Star' and 'Siberia,' live recordings from the recent internationally sold-out 'Love Live' tour, as well as short film 'A Prelude to Ruins' (directed by Ian Astbury & Rick Rogers). The capsule will be available in several formats including MP3 CD / DVD (DUAL DISC) and 12" Vinyl in limited quantities for a limited time. The first song 'Every Man and Woman Is A Star' was debuted at the Knebworth Festival UK and released the same day as an iTunes exclusive.
The latest recordings were guided by legendary producer Chris Goss (Unkle, Queens of the Stone Age, Too Many DJ's, Masters of Reality). A mixture of violent guitars, emotive vocal performances with high melody and driving beats.
After a successful sold out Australian tour in May this year, the pairing of The Cult & The Black Ryder continues (Australian cinematic psych) throughout North America with the first phase beginning September 14 in San Diego. More dates to be announced.
Live dates -

Sept 14 San Diego - 4th + B
Sept 16 Las Vegas - Palm
Sept 19 San Francisco - Warfield Theatre
Sept 21 Seattle - Showbox Sodo
Sept 22 Spokane - The Knitting Factory
Sept 24 Magna - The Great Salt Air
Sept 25 Denver - Ogden Theatre
Sept 27 Dallas - House Of Blues
Sept 29 San Antonio - Scout Bar
Oct 1 Houston - House Of Blues
Oct 2 New Orleans - House Of Blues
THE CULT - CAPSULE ONE - RELEASED SEPTEMBER 14TH
FOR MORE INFORMATION ON WHERE TO PURCHASE:
http://www.thecult.us
http://www.myspace.com/thecult
http://www.facebook.com/officialcult
http://cultcapsulestore.com
THE CULT ARE REPRESENTED BY TOM VITORINO MANAGEMENT e:
TOM@TVMGMT.COM
/ p: 818-368-9060
About Aderra
Aderra provides innovative digital distribution services for touring artists including our "All You Need is Live
®
" concert flash drive recordings.
For more information visit
http://aderra.net